Kiln-Dried Timber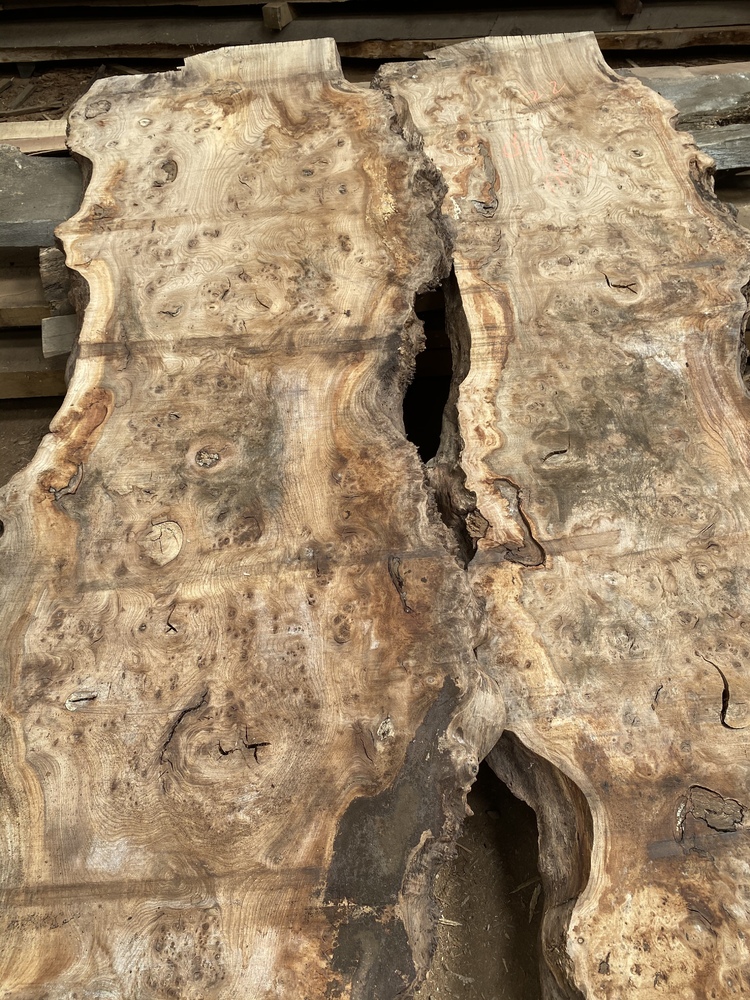 We at Nelson Butler Timber have been buying trees from English landowners for four generations. We source the finest U.K logs to cut in our own sawmill and to dry in our own kilns. You can purchase one small board for a DIY project or buy an artic load for large furniture manufacturers. We take pride in supplying some of the finest kiln-dried boards/whole logs in the UK. We specialise in unique, specialist timbers, having had one hundred and five years experience of selecting logs all over the UK, Europe and The States. We have supplied kiln-dried timber to all sorts of variations of woodworkers over the years, ranging from hobbyists to high-end furniture makers, specialist joiners to kitchen makers and many more. We are always joyous to send our timber off with our customers and it is always a great pleasure helping to select the perfect pieces and we can do this in a few different ways. One is to come into the yard to have a look around our three kiln-dried timber warehouses, this is possibly one of the best ways as you get to see the wood as it truly is in person and you get to see our entire stock. Another way is to purchase boards from our online shop, we have listed a wide range of kiln-dried timber so you can seamlessly scroll through pictures, prices and sizes to select the perfect piece for you. The last option is to leave it in our hands, by telling us your requirements we can then get one of our experienced kiln-dried timber selectors on the job to find the right pieces for you.
Why we kiln dry our timber
The purpose of kiln drying wood is to avoid natural occurrences that sometimes come with wet/green timber, such as warping, cracking and twisting. Machining green timber can also sometimes result in binding or kicking. You also wouldn't want to use green timber for things like flooring as it will more than likely eventually start buckling or crowning.
Our customers buy kiln-dried timber from us mostly for internal jobs such as table making, cabinet making, chair making etc. They do this because it is the most sturdy and is less likely to warp or move when placed inside, in a warmer environment.
What species of wood do we kiln dry
At Nelson Butler Timber we specialise in English timbers but we also have a great variety of many different species, all kiln-dried to optimal moisture content, usually around 10% to 12%. You are able to buy kiln-dried timber in many different forms, such as single boards, whole logs, packs of square edge boards, packs of waney edge boards and packs of planed all-round boards. We also sell kiln-dried tongue and groove flooring which you can read about on our flooring page.
We cut, dry and sell the following species of kiln-dried timber: oak, brown oak, quarter sawn oak, pippy oak, burr oak, tiger oak, sycamore, rippled sycamore, ash, olive ash, rippled ash, white ash, cherry, yew, pippy yew, English walnut, American walnut, chestnut, elm, pippy elm, burr elm, London plane, lace wood, douglas fir, larch, cedar of lebanon, western red cedar.